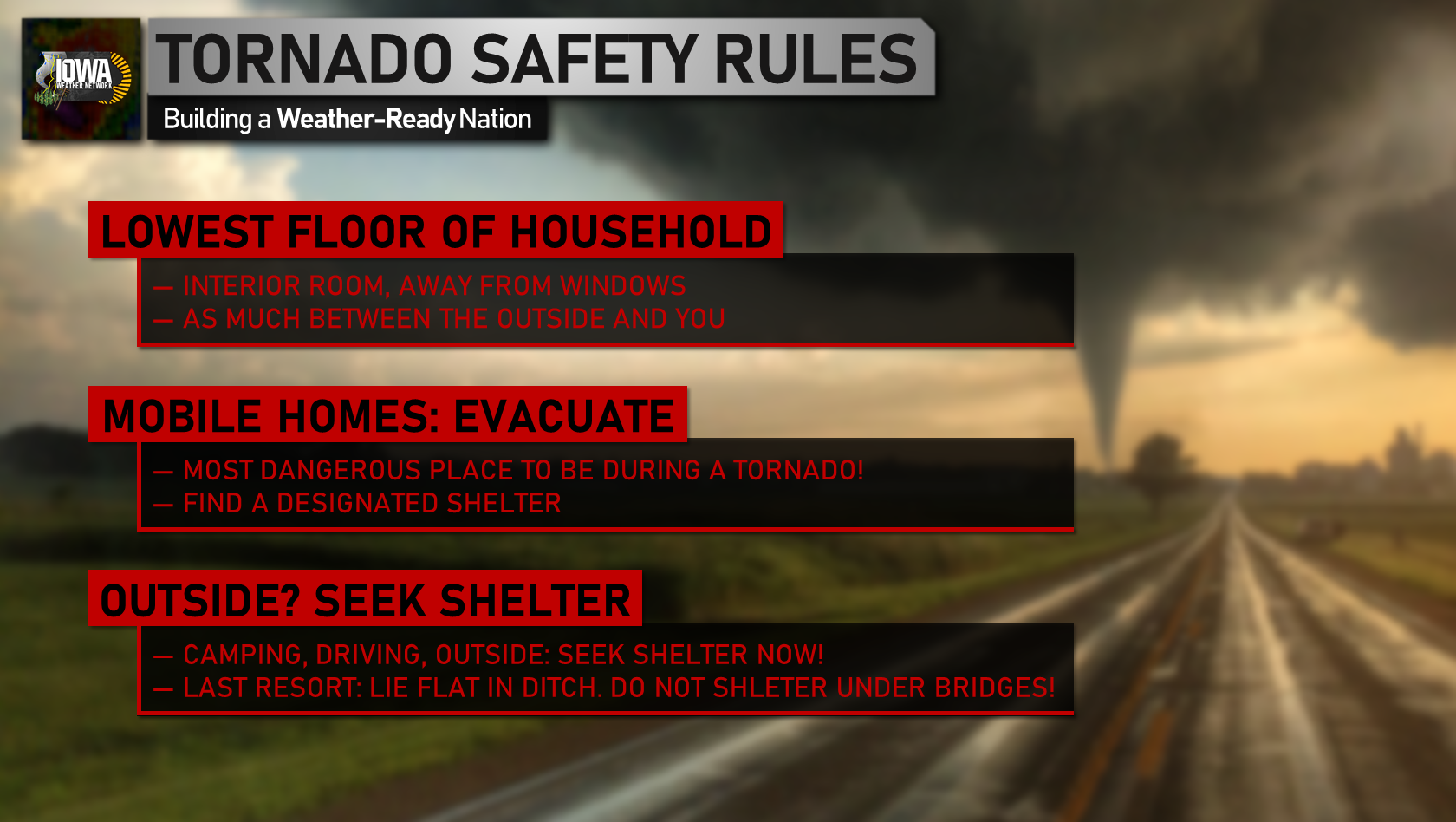 Text Version

Lowest floor of household

Interior room, away from windows
As much between the outside and you

Mobile homes: evacuate

Most dangerous place to be during a tornado!
Find a designated shelter

Outside? Seek shelter

Camping, driving, outside: Seek shelter now!
Last resort: lie flat in ditch. Do not shelter under bridges!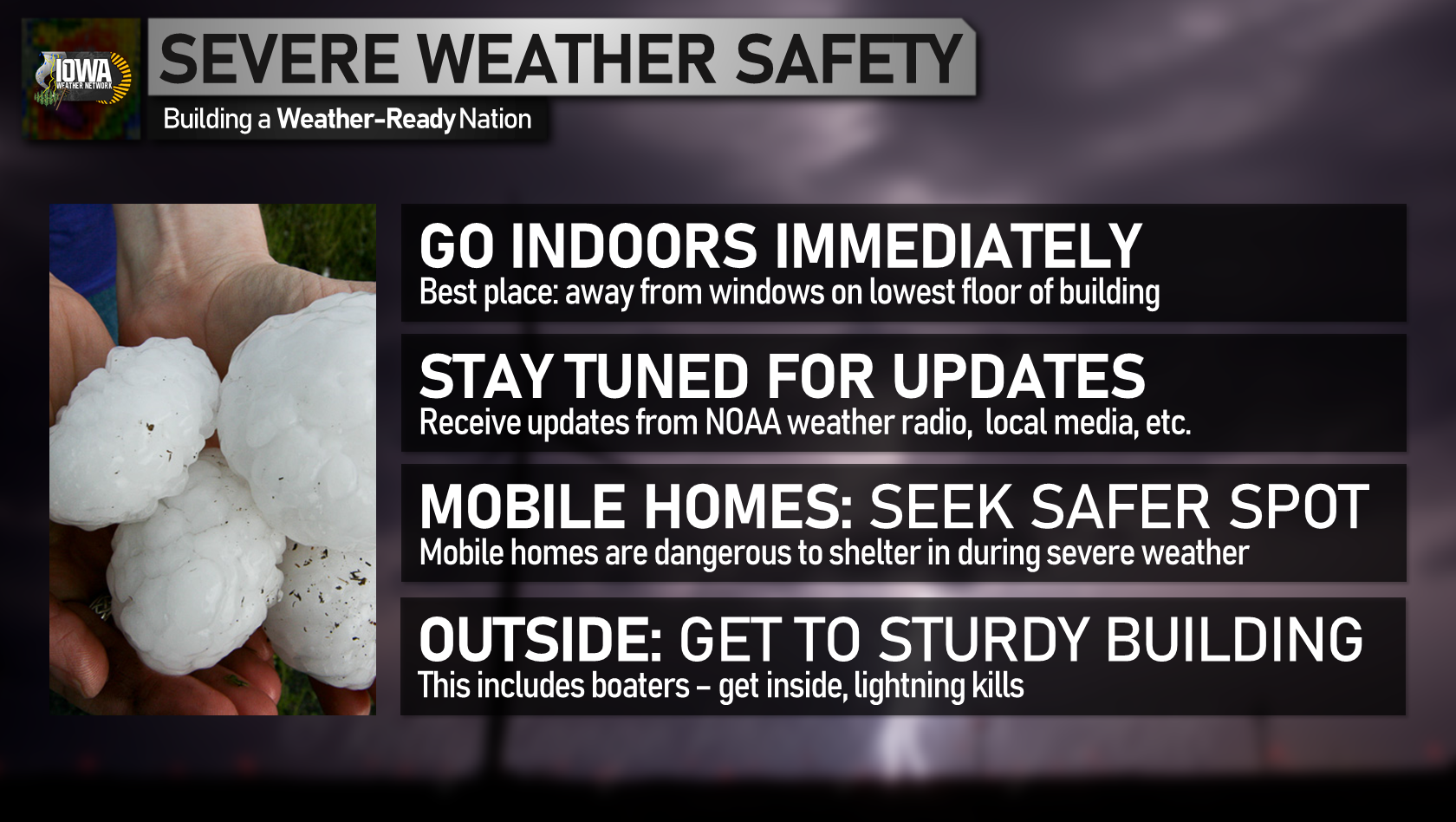 Text Version

Go indoors immediately

Best place: away from windows on lowest floor of building

Stay tuned for updates

Receive updates from NOAA weather radio, local media, etc.

Mobile homes: seek safer spot

Mobile homes are dangerous to shelter in during severe weather

Outside: get to sturdy building

This includes boaters - get inside, lightning kills!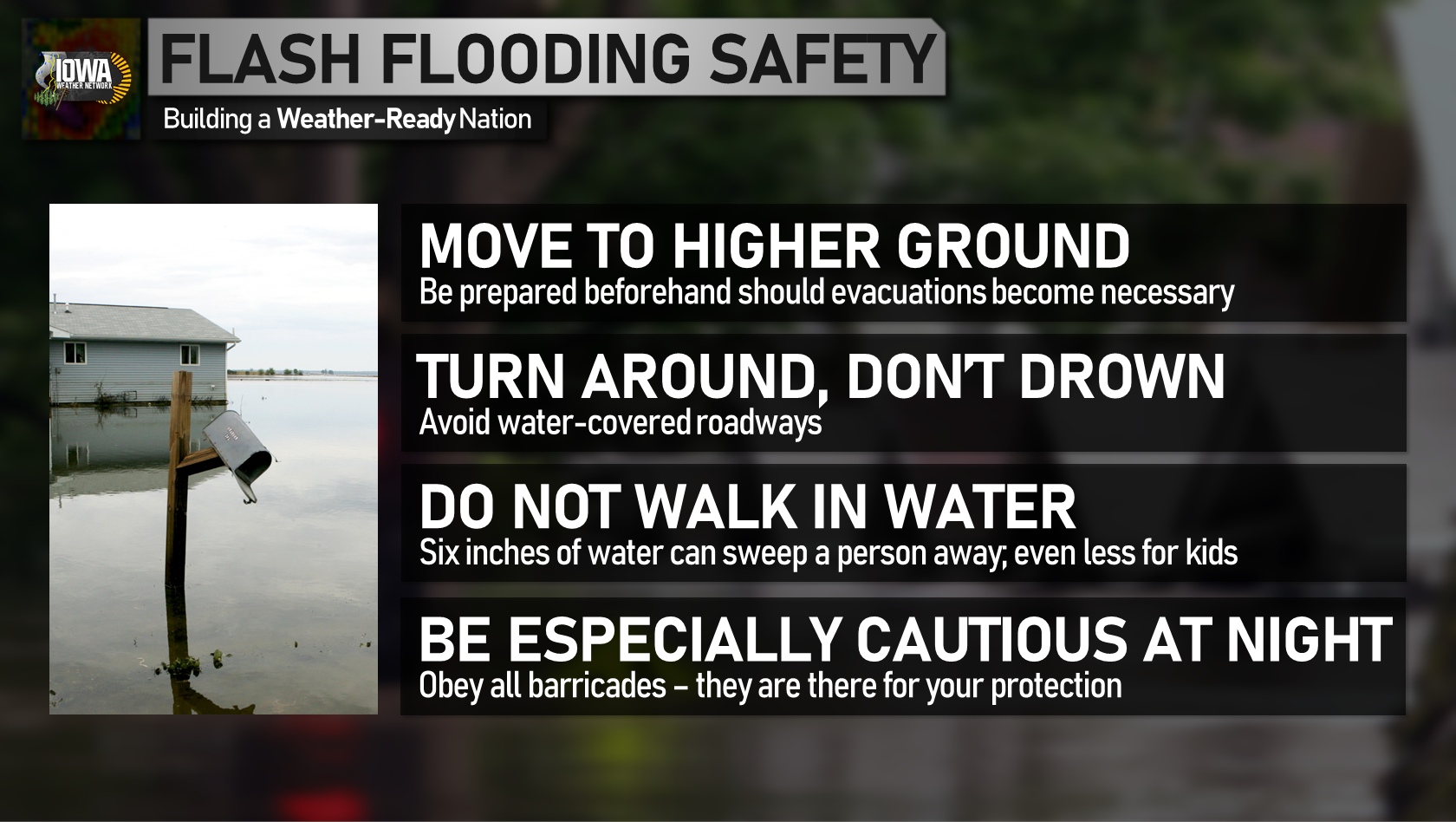 Text Version

Move to higher ground

Be prepared beforehand should evacuations become necessary

Turn around, don't drown

Avoid water-covered roadways

>Do not walk in water

Six inches of water can sweep a person away; even less for kids

Be especially cautious at night

Obey all barricades - they are there for your protection